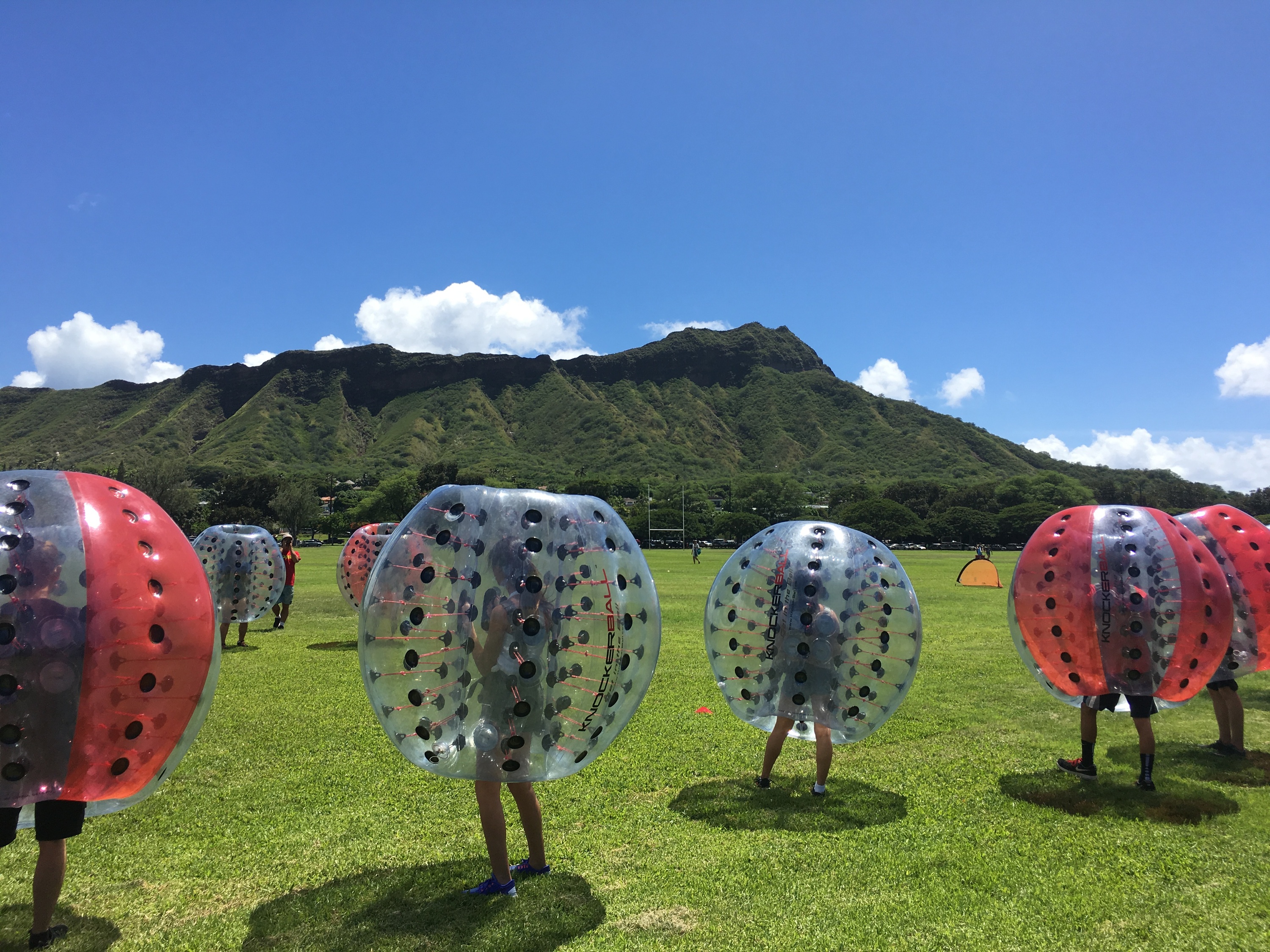 City & County Park Approved!
What better place to play Knockerball then at your neighborhood park or favorite beach park? We are City & County Park approved, meaning all you need to do is call the park and apply for a FREE park permit and mention our company Q School DBA Knockerball Hawaii.

C&C permit office at (808)768-3440
Ala Moana Beach Park at (808)768-4611 (recommended!)
List of Parks and Phone Numbers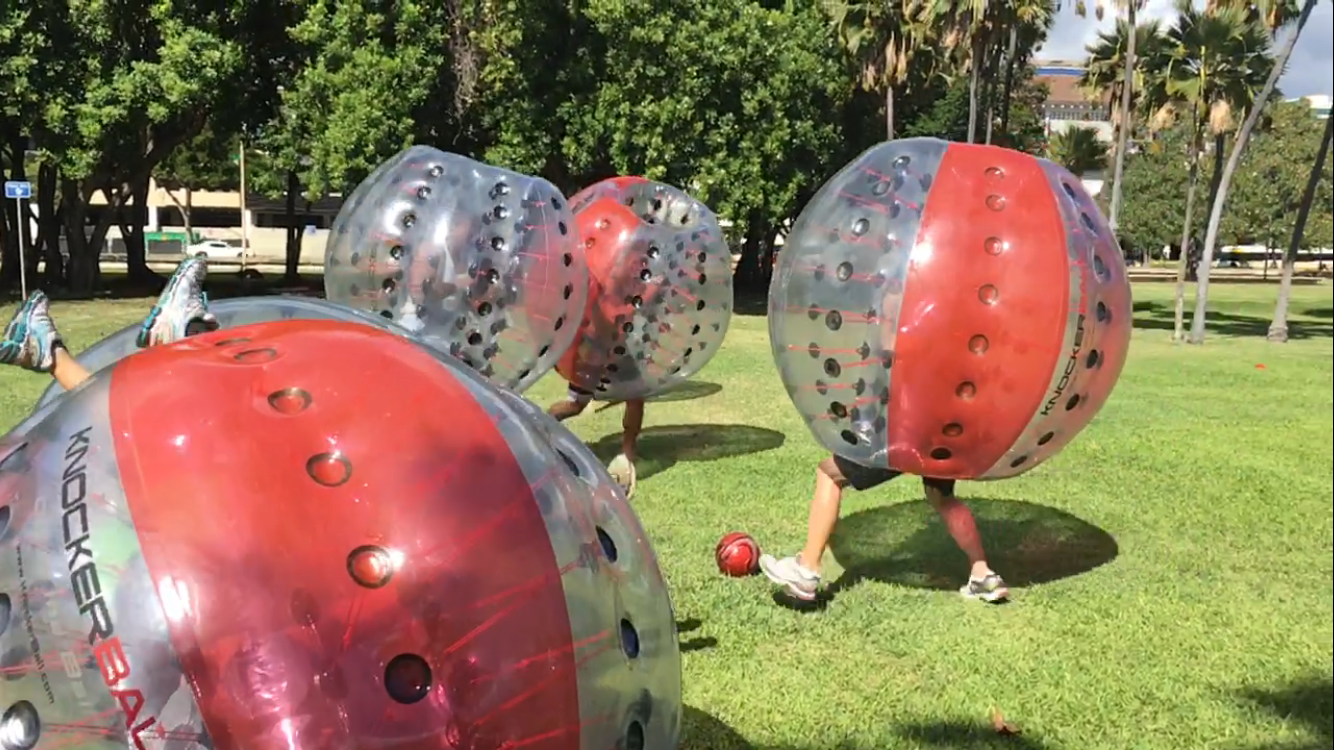 Independent Parks
Last minute booking or don't want the hassle of getting a permit for C&C parks. Or maybe you are a visitor to Hawaii and want an easy location close to Waikiki. Knockerball Hawaii has access to various independent parks close by for your Knockerball event. Contact us for details or check our Open Play Calendar to see where we will be playing already.
Open Play Calendar